The Estate
Champagne Françoise BEDEL & Fils is a family estate from the Marne Valley. You can find it at Crouttes-sur-Marne, a pretty village on the edge of the Champagne region.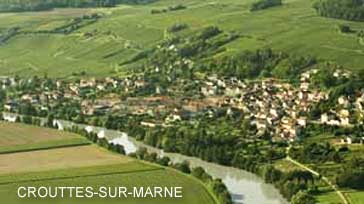 The vineyard's parcels are spread in the banks of the Marne river, over four areas : Nanteuil-Sur- Marne, Charly-Sur-Marne, and Villiers-Saint-Denis.
Champagne Françoise BEDEL & Fils has been producing a selection of champagnes with a vast palette of organileptic qualities for last three generations:
Fernand and Marie-Louise BEDEL are the first generation of winemakers.
Françoise BEDEL started to manage a part of the estate in 1979.
Vincent, the son of Françoise, joined the family vineyard in 2003.
Françoise and Vincent are dedicated to the Champagne wine that personifes the terroir and "tastes from where it comes from".
One of their secrets lies in the use of an ancestral technique: the "Biodynamic Agriculture". With its subtle influence and effect, the biodynamic wine-growing gives back to each champagne its terroir's own specific character.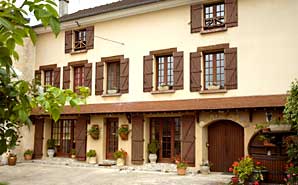 Through this web site, Françoise BEDEL and her son invite you to discover their different champagnes, made up of the following three varietals: red grapes Pinot Noir and Pinot Meunier, and white grapes Chardonnay.
Mise à jour le